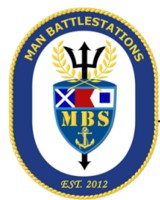 Last month my cousin/partner John and I sat down for an interview with Andy Rucker and his partner Greg to give an interview for their Man Battlestations podcast. We discussed a little of everything from when we started gaming to how and why we started Topside Minis to what we have planned for the future.
It was a lot of fun and Andy and Greg did a great job. The podcast includes other topics as well and is well worth listening to.
Thanks again to Andy and Greg for letting us be a part of your show!
The can listen to it HERE.